Do you lose your voice in rehearsal and performance?
Does your voice get scratchy because your neck and shoulders get tight in auditions or pitch meetings?
Does your throat hurt after a long run of a show?
Have you rested your voice only to lose it again once you start speaking?
Do nerves take over and wreck your body language?
Your work depends on your voice and your success depends on your ability to perform powerfully with groundedness .  The more you audition and perform the higher the demand you put on your body, your nervous system and your voice.  You try to take care of your voice but when the pressure is on and the stakes are high, pushing and strain STOP you.
When you listen to a powerful performer, it's not just the words that capture your heart. The sound of a dynamic performer's voice can give you the chills, comfort you, inspire you, and rally you to action! They have a powerful voice that fills the room and captures your heart!
1) RESONANT Your voice is sound and sound is vibration. The vibration of your voice bounces off the bones of your body and it fills the room with your message.
2) EMBODIED Your voice comes from your entire body, not just your mouth. When you are connected to your whole body, your voice is amplified from your feet on the floor, to your legs, hips, belly, back, and head.
3) GROUNDED The body of a dynamic speaker is grounded which means that both feet are hips-width distance and planted on the floor. This will calm your nervous system and literally allow you to breathe with ease.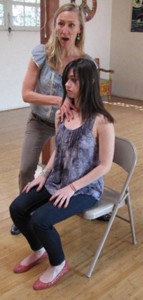 4) TENSION-FREE You don't have to push your head forward and tighten your neck, shoulders, and abdominals to make sound. An attractive voice that gives you the chills pours out of a body that is released and open which allows for a flexible ribcage that moves with your breath.
5) ENERGIZED Without tension, you are calm and the energy of your message can flow out of your body and impact your audience. They will literally FEEL the energy radiating from your voice.
6) COLORFUL With the above 5 qualities, your body is free to move with your breath and voice. This gives you the ability to play with pitch and pace. You can speak in a low voice when you want your audience to taste your every word and with a quick and forceful voice when you call them to action!
Join me Sharon Jakubecy and learn how to release stress and strain that constricts your emotional freedom and your voice so you can Excel On Stage, On Camera, and in the Spotlight!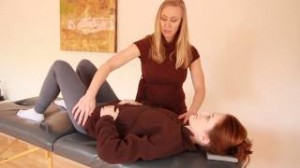 During this 6 week course, you will warm up your voice, slate your name, rehearse monologues, and run lines  in a supportive environment that wakes up your emotional availability and your vibrant voice.  You will feel powerful in your body.  You will electrify the room and titilate your audience with a voice that has color, range, and resonance!
• Release tension that weakens your presence and makes you uncomfortable in your own skin.
  • Experience lightness and fluidity walking into a room without physical tightness and rigidity.
  • Quickly quiet and calm stress and tension 
  • Harness the power of your breath to eliminate exhaustion!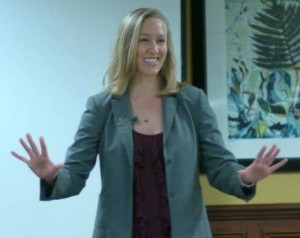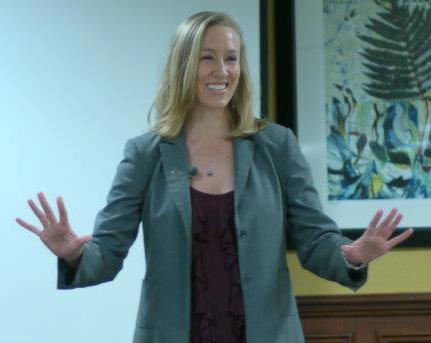 SIGN UP TODAY!
There are only 10 spaces for this in-depth workshop where you receive sophisticated hands-on guidance and instruction discovering your true voice!
When:
Wednesdays Oct 2 – Nov 6
Time:
7:00 PM – 8:30 PM
Cost: $400
Register Here
Where: TBD in Los Feliz/Silver Lake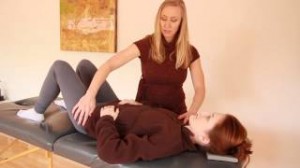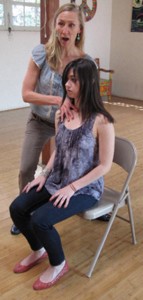 Explore an effortless approach to success in the world.
Register Today!
Gain poise and presence by managing stress more effectively.
This workshop is designed to emphasize the balance of your head, neck, and spine so that the body can move more efficiently. You will enjoy sophisticated, gentle hands-on guidance and feedback, a chance to unravel stress, and instruction regarding habitual movement patterns.
With Sharon's expert guidance, you will examine everyday basic movements such as sitting, standing, speaking, walking, bending, driving, and working at the computer. Through releasing unnecessary effort, you realign your Body, Breath, and Spine.
Don't wait and just put up with pain, register NOW:
This inspirational 6 week workshop will demonstrate that you are designed move through life without pain and  with ease. Your body has a built-in spring mechanism that allows you to move with lightness, vibrancy, and exuberance.
Move well. Feel great.
GREAT POSTURE gives your GREAT ENERGY
Get relief.
Chronic back pain affects millions of Americans and though treatments have multiplied, relief remains elusive. Americans spend $90 million a year on treating back pain. Back surgery costs $60,000 with very low success rates.
A study published in the British Medical Journal in August 2008 demonstrated significant long-term benefits for patients with chronic back pain. It compared Alexander Technique with classical massage and normal GP care. ALEXANDER TECHNIQUE LESSONS proved most effective; subjects who had Alexander Technique lessons experienced 85% fewer days in pain!
Get Relief: Back Pain and the Alexander Technique!
Here is a great opportunity to discover the benefits of Alexander Technique or to share them with someone you care about. You improve poor posture and reduce muscular tension associated with back pain. Gain simple tools to relieve compression in your spine, counter gravity, and find yourself "higher" with a sense of expansion, lightness, and energy.
"Lessons in the Alexander Technique offer and individualized approach designed to develop lifelong skills for self-care that help people recognize, understand, and avoid poor habits affecting postural tone and neuromuscular coordination."

British Medical Journal, 2008
Sign Up for the workshop today!
Call (310) 383-1796 for more information