So many websites, speakers, news articles, books, and TV programs talk about how to change your life.  It is a huge market because most people either want to change their health, their financial situation, their relationship situation, to accomplish their BIG dream, or all of the above.
An essential ingredient to accomplishing these changes is having a vision. Then, making it visual by using pictures, images, and affirmations.  Our brain does not think in words. It thinks in pictures.
Maybe you have created a Vision Board.  When you have pictures to look at they make imprints on your subconscious mind.
If you are on the Alexander Technique LA email list, you may want a pain-free life or you want to "nail" auditions and have confidence on stage, on camera, or when you are public speaking.   Those are the types of pictures you want to cut out.
Here is a Vision Board I created a year and a half ago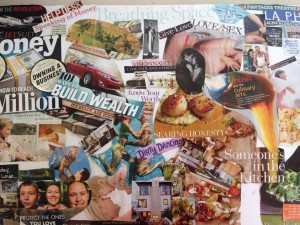 A lot of events took place soon after I created this.
I met Dave, my fiancee.
I also committed to cooking delicious gourmet food and signed up for a cooking class.
I was called by the LA Philharmonic to work with the opera singers.
I have also taken a lot dance and yoga classes are deep passions for me.
Recently, I have had this nagging feeling about taking my work on this planet to the next level. Shortly after this realization, I discovered Mind Movies which are like Vision Boards on steroids!!!  You add affirmations and music.  They move so the brain is highly activated and engaged.
Please watch my Mind Movie: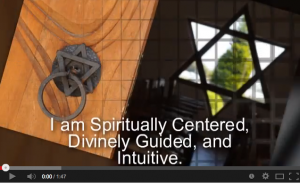 Wow!!!!! Every time I watch it, I get the chills and holler out loud "Rawr!"
There are items in here that I have no idea HOW I am going to accomplish.  However, I watch it every day and I share it with YOU.  From my heart to yours.  What is your Vision?