Carla Hassett, singer. musician, and Alexander Technique client, was just interviewed by Linda Wertheimer on NPR about Carmen Miranda, São Paulo, and the making of a far from traditional Brazilian album +Blue.
Her CD Release Concert is happening July 10, 6pm and a Killer band is locked in (with members of Sergio Mendes and Bebel Gilberto's band), to play in Los Angeles at Kulak's Woodshed. But if you're not in LA, you can catch the concert LIVE ONLINE at ClapMe.com!!
Read how she has used Alexander Technique to calm performance anxiety:
"When I finished recording my album and started thinking about playing shows in support of it's release, I knew I had to do something to address my performance anxiety.
Thankfully I found Sharon and embarked on a 10-week intensive one on one training with her. It never occurred to me to come at emotional anxiety from a physical perspective, but I know from years of singing that the mind-body connection works both ways, so I was eager to get started. Sharon helped me to change my experience of feeling hopeless and helpless to overcoming very powerful feelings of anxiety that I feel while performing.
I put these skills to the test in a big way this week when I was invited to do an interview with Linda Wertheimer on NPR. Before, this sort of thing would floor me, but I used the breathing techniques and alignment skills that Sharon taught me and they keep me calm, cool, and present. Of course I had moments of panic, but I was able to work quickly through them and get back to a confident, calm state of mind. Success! Next challenge will be the album release concert and live webcast. I'm already practicing and applying the techniques Sharon taught me and I know It'll be a great show!"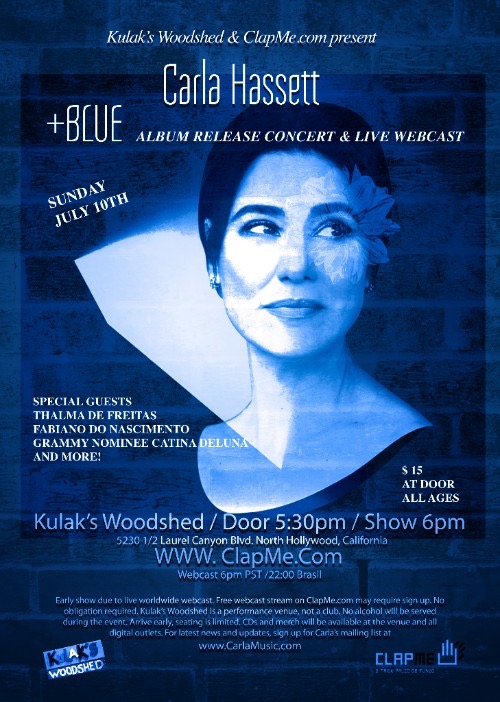 Want to overcome performance anxiety? Sign up for the next 6 week workshop October 2 – November 6 in Los Feliz