Self-Sabotage Solutions: Sharon Jakubecy and the Alexander Technique
by: Michelle Luchese www.MichelleLuchese.com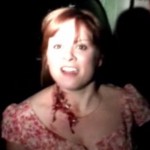 "Just wanted to let you know, that my first audition back I was thinking about everything you taught me and     walked in with confidence and just innately took a breath before beginning and I booked it!! It's a Co-Star on   True Blood and I'm so excited, thank you so much!! What an awesome way to start off 2011. I just had to tell   you!"
-Michelle Luchese www.MichelleLuchese.com who played the role of young woman who is an anti-vampire       campaigner in the fourth season of True Blood.
So often we walk into an audition room and clench up only to have inhibited the very gifts they have asked us to show them! What do you do to stop this constant innate self-sabotage? Well I found a lady with some answers, people, and here is what Sharon Jakubecy's expertise taught me today!
Sharon first approached me about checking out one of her private Alexander Technique classes for my blog and I was more than happy to stop by and see exactly what this technique I'd always heard of, was actually all about. Now I can officially say, Sharon has taught me the art of allowing my body to tell me how to relax.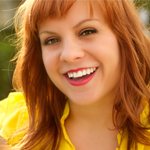 We started by learning how to relax the head into it's natural upright position, trying to get away from this thing that had somehow become habitual. Checking out my normal everyday walk in her mirror, we noticed that my head was darting forward in some sort of attack mode! Once I understood not where specifically I needed to move my head to fix this, but how to relax into the correct position, we talked about the differences between what my body naturally wants to do and that of which I could do with all the extra space in my lungs if I just freed up and allowed my body to be centered, grounded, and full of breath. It seems that starts with just allowing your head to find it's proper place, all through relaxation, as opposed to forcing it into some unfamiliar territory.
It's amazing how resilient the body is. I was afraid the slump in which I had allowed myself to hangout had become my new posture, but not so. With Sharon's adjustments through light touching to some tension points, I found a healthy, strong, centered stride and was on my way. She has this amazing bullshit-detecting mirror in her studio and she had me going back to my previous slump position as we worked, so as to see the progress. It was fascinating! Not only did I feel so much more in my power, I looked it too!
Sharon asked where and when my clenching usually occurs and I said that first few minutes in the room at auditions. So we did a couple mock auditions, coming in centered, then again coming in flustered from being late but taking just a second to catch my breathe and center myself just before opening the door. And what I walked out of her door with, was a whole new idea of what confident and grounded means. It's not just a state of mind people-oh no-it's an actual thing you can practice and ask your body to keep reinforcing. I'm so excited to use it next time I audition!!
(And she did it!)  If you have a big audition, pitch meeting, or interview, call TODAY to set up your Introductory Alexander Technique session.  CALL (310) 383-1796 for information and to schedule your first session.