My work in teaching Alexander Technique has given me deep insight into the attitudes that people have towards their bodies.   Throughout sessions, I ask my clients "What are you noticing in your body?"  Inevitably, EVERYONE, men and women, share some sort of negative body image.  
I have worked with people who have scoliosis, vocal issues (like spasmodic disphonia), fibromyalgia, nerve damage, eating disorders, arthritis, anxiety, chronic pain, asthma, depression, and much more. The ONE COMMONALITY is that each f them have a "thing" that evokes shame and embarrassment about their bodies.  This negative body image evoke stress about our bodies which causes tension, impaired breathing and gripping.  
So… when I saw Taryn Brumfitt's movie trailer titled "EMBRACE," I nearly flipped and screamed.  I am always guiding my clients to a more loving attitude towards their bodies.  I have also dealt with my own body shame and disgust towards my own body.  In order to shift my own attitude and my clients', I am sharing this trailer.  
WATCH THE EMBRACE TRAILER NOW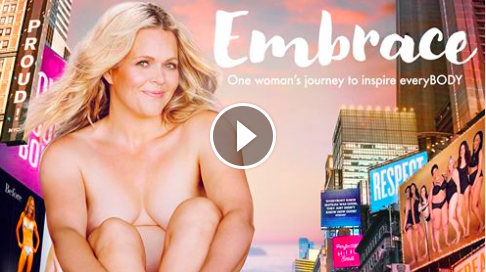 EMBRACE – Official Trailer: Join Taryn Brumfitt's global journey to change the way we feel about our bodies.
EMBRACE will premiere at Sydney Film Festival Sunday June 12. Come along and embrace everyBODY
CAST: Ricki Lake, Mia Freedman, Turia Pitt, Stefania Ferrario, Melinda Tankard Reist, The Bearded Dame.
Now is the time to transform how we feel about our bodies!  When you are aware of the negative impact of not cherishing your body just the way it is, you will never want to think a hurtful thought again about your most precious possession.  In Alexander Technique sessions, I encourage a loving, gentle, and kind approach to the body which soothes the nervous system and quiets the stress response.
If you are ready to transform your relationship to your body,  sign up for our free video series below: